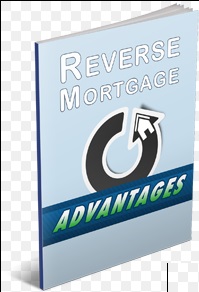 Insightful Information On Reverse Mortgages And Its Advantages
Reverse mortgage is a kind of mortgage in which the homeowners can borrow money against their home. With this mortgage, there is no need for homeowners to repay the principal or interest until he dies or the home is sold. After considering the initial mortgage amount, the rate of interest, length of loan and rate of home, the transaction will be structured to ensure that the loan amount does not exceed the worth of the home over the time. Of course, the lender wants that there should not be any other loan against the home and any existing lien must be paid off using the proceeds of the reverse mortgages.
Advantages Of Reverse Mortgage:
The reverse mortgages provide you with the income that people can get benefitted after retirement.  One of the main advantages of reverse mortgages is that the credit of the borrowers is not pertinent and is often not checked as the borrowers are not required to make any kind of payments. As the home serves as the collateral, it should be sold for repaying the mortgage especially when the borrower dies. Of course, there are some cases when the successors can repay the mortgage sans selling the home. But this kind of mortgages will be having large origination cost when compared to other kind of mortgages.
Reverse mortgage loans not involves any kind of monthly payment during the length of the loan. In fact, all accrued costs including insurance premiums, lender service fee and interest charges are due until the loan is paid off. The income obtained by the homeowners is not taxable and they can also receive payments in various ways. Moreover, the amount which you get through reverse mortgage can be used for any purposes including home repair and maintenance, medical needs, long term care and paying debt. The best thing about reverse mortgage is that the lenders will not ask for repayment to your heirs even if your house sells for an amount less than what was borrowed.
The amount which can be borrowed through reverse mortgages increases with the increase in the homeowner's age and home equity. Furthermore, the interest rates can be either adjustable or fixed based on your preferences. The upfront cost and charges are included in the reverse mortgage and so, you need not pay them before getting the loan amount.
All these benefits prove than reverse mortgage loans are definitely a fruitful option for senior people.