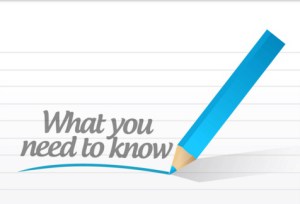 Reverse Mortgage Counselor
Factors To Consider To Find The Right Reverse Mortgage Counselor
The government wants the applicants to complete the session with any of the reputed reverse mortgage counselors before the loan gets closed. For this, you should find the right counselor who can provide you with unbiased and good advice.
If you want to meet someone face to face to get counseling on the reverse mortgage, then you should use the browser to search for a reliable counselor approved by Department of Housing and Urban Development.  HUD approved counselors are those who have met various requirements including the completion of required training course, passing 100 questions exam covering the basics, benefits, cost, and alternatives of reverse mortgages.
Narrow Down The List:
It is the time to list out the local and national counseling agencies and then narrow down your choices as per your requirements. You can also surf online sources to choose the agencies that you are considering to hire. Of course, you can also approach the local financial planner who is specialized in the industry. He or she will definitely know which mortgage counselors will suit your needs.
Examine Your Selection:
The next step is to contact the agencies that you ha e short listed and ask them a set of screening questions.
Charges Made For Reverse Mortgage Counseling:
While there are no preset charges for reverse mortgage counseling, the fee should be customary and reasonable for your location and also for the extent of counseling provided. The counselor must also be able to explain the charges determined by the agency.
How Long Will The Session Take?
According to the department of housing and urban development, a typical counseling session will not be less than 90 minutes so that it will be in depth and thorough. Some counselors will also provide the session even for an hour. If your chosen counselor says that the session lasts around 30 minutes, then it is definitely not the right sign. This prevents you from getting the attention you needed.
Things Discussed During Counseling Session:
Your counseling session on reverse mortgage loan must include the pros and cons of taking the reverse mortgage. These details should not be in general but should be specific to your life and fiscal circumstances. Even the alternatives to taking reverse mortgages should also be discussed during the counseling session.
If reverse mortgage loan counselor is able to facilitate all these guidelines then you can choose him to get suggestions and advice on Reverse mortgage loan.