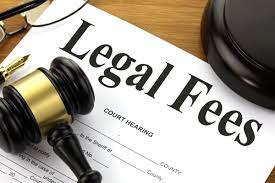 1. Introduction
Setting up an LTD company in the United Kingdom can be a beneficial option for non-residents looking to establish a business presence in the UK market. An LTD (Private Company Limited by Shares) offers limited liability protection to its owners and allows the company to operate as a separate legal entity. This article will guide non-residents on how to successfully register an LTD company in the UK.
2. Understanding LTD Companies in the UK
An LTD company is a popular business structure in the UK, known for its separate legal identity from its owners. It means the company's finances are distinct from the personal finances of its shareholders, and they are only liable for the amount they invested in the company.
3. Benefits of Registering an LTD Company in the UK
Registering an LTD company in the UK provides several advantages, such as:
Limited Liability: Shareholders' personal assets are protected from business debts and liabilities.
Credibility: An LTD company often appears more reputable to clients and partners.
Access to UK Market: The company gains access to a thriving and globalized market in the UK.
Tax Benefits: The UK offers various tax incentives and allowances for businesses.
Easy Fundraising: Raising capital is more accessible through shareholders and loans.
4. Requirements for Non-Residents to Register an LTD Company
As a non-resident, you can register an LTD company in the UK, but you must fulfill certain requirements, including:
Director and Shareholder: You need at least one director and one shareholder. They can be the same person, and both can be non-residents.
Registered Office Address: The company must have a physical registered office address in the UK. It cannot be a P.O. Box.
Company Secretary: Appointing a company secretary is optional for LTD companies.
5. Step-by-Step Guide to Registering an LTD Company in the UK
Step 1: Choose a Company Name
Select a unique and suitable name for your company. Ensure it is not already in use and complies with the UK's naming regulations.
Step 2: Appoint Directors and Shareholders
Appoint at least one director and one shareholder. They can be non-residents. Directors are responsible for managing the company, while shareholders own the company.
Step 3: Registered Office Address
You must have a registered office address in the UK. This address will be used for official communications and must be a physical location, not a P.O. Box.
Step 4: Articles of Association
Prepare the articles of association, which outline the rules for running the company, including its purpose and internal procedures.
Step 5: Memorandum of Association
The memorandum of association contains the names of the company's shareholders and their agreement to form the company.
Step 6: Company Registration Form
Complete the company registration form (IN01) and submit it to Companies House along with the required documents.
Step 7: Pay the Registration Fee
Pay the registration fee, which varies depending on how you choose to register (online, by post, or through a third-party service).
Step 8: Obtain Certificate of Incorporation
After reviewing the application, Companies House will issue a Certificate of Incorporation, confirming the company's legal existence.
6. Opening a UK Business Bank Account
Once your company is registered, you can open a business bank account in the UK to manage your finances and transactions.
7. Tax Obligations for Non-Resident Companies
As an LTD company, you must meet your tax obligations in the UK, even as a non-resident. Seek professional advice to understand your tax responsibilities.
8. Maintaining and Reporting Requirements
You must maintain accurate and up-to-date company records and file annual accounts and confirmation statements with Companies House.
9. Conclusion
Registering an LTD company in the UK as a non-resident can be a rewarding venture, offering opportunities to thrive in the UK market and beyond
Note: The information provided here is for general understanding and should not be considered legal advice. For specific legal queries regarding Company registration and trademarks in the UK, it's advisable to consult with a qualified legal professional.