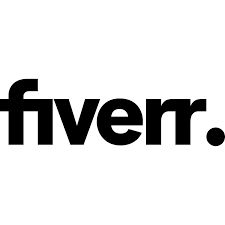 What is Fiverr, and how does it work as an online earning platform?
Fiverr is an online earning platform that connects freelancers and service providers with clients who require various digital services. It operates as a marketplace where sellers, also known as freelancers or gig providers, offer their skills and expertise in a wide range of categories, such as graphic design, writing, programming, digital marketing, and more.
Here's how Fiverr works as an online earning platform:
Registration and Profile Creation: To get started on Fiverr, freelancers need to sign up and create a seller account. They provide relevant information about their skills, experience, and the services they offer. Sellers can also add a portfolio and describe their expertise in detail to attract potential clients.
Creating Gigs: A "gig" on Fiverr refers to the services that sellers offer. Sellers create gigs by specifying the type of service they are offering, the scope of work, pricing, delivery time, and any additional options or packages they provide. Each gig represents a specific service or skill set.
Buyer Requests and Orders: Buyers, also known as clients or customers, can explore Fiverr's marketplace to find services that match their requirements. They can either choose from existing gigs or send a custom request to sellers who offer the services they need. Sellers then have the option to respond to these requests and send custom offers.
Order Placement and Payment: Once a buyer is interested in a seller's gig or custom offer, they place an order and make the payment through Fiverr's secure payment system. Fiverr holds the payment until the seller delivers the completed work.
Work Delivery and Communication: Sellers work on the projects as per the agreed-upon terms and deliver the completed work to the buyer within the specified timeframe. Fiverr provides a communication platform that allows sellers and buyers to interact and exchange necessary information throughout the process.
Order Completion and Review: After receiving the delivered work, the buyer has the option to review and request any revisions if needed. Once the buyer is satisfied with the work, they mark the order as complete, and the payment is released to the seller. Both sellers and buyers can leave reviews and ratings for each other based on their experience.
Earnings Withdrawal: Sellers can withdraw their earnings from Fiverr to their bank account, PayPal, or other supported payment methods after a designated clearing period.
Fiverr's platform facilitates a streamlined and transparent process for freelancers to showcase their skills, attract clients from around the world, and earn income for their expertise. It also provides buyers with access to a diverse pool of talented professionals who can assist them in accomplishing their digital tasks and projects.