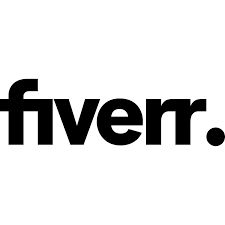 Fiverr has revolutionized the freelancing industry by providing a platform for skilled individuals to offer their services to a global audience. Whether you are a graphic designer, writer, programmer, or digital marketer, Fiverr offers a diverse range of categories where freelancers can showcase their talents. In this article, we will explore the various categories of services offered on Fiverr and how they cater to different client needs.
Table of Contents
Understanding Fiverr: A Brief Overview
Graphics & Design
Digital Marketing
Writing & Translation
Video & Animation
Music & Audio
Programming & Tech
Business
Lifestyle
Gaming
Conclusion
Understanding Fiverr: A Brief Overview
Before diving into the categories of services, let's understand what Fiverr is all about. Fiverr is an online marketplace that connects skilled freelancers (sellers) with clients (buyers) looking for various digital services. The platform offers a user-friendly interface where sellers can create gigs (services) and buyers can browse through a wide array of offerings.
Graphics & Design
The Graphics & Design category on Fiverr encompasses services related to visual arts and design. It includes logo design, brand identity, social media graphics, illustrations, and much more. Talented graphic designers showcase their creativity in this category, helping businesses and individuals establish a strong visual presence.
Digital Marketing
Digital Marketing is a crucial aspect of online business success, and on Fiverr, experts in this field offer a range of services. From social media marketing, SEO optimization, email marketing, to content marketing, businesses can find professionals to boost their online presence and reach a wider audience.
Writing & Translation
This category is for wordsmiths who excel in content creation and translation. Writers offer services such as blog writing, website content, copywriting, and creative writing. Additionally, translators provide their expertise in translating documents and content into multiple languages.
Video & Animation
Video & Animation services cater to businesses and individuals seeking captivating visual content. Sellers in this category offer video editing, animation, explainer videos, and promotional videos. High-quality videos can significantly enhance brand messaging and engagement.
Music & Audio
For those passionate about music and audio, this category is a treat. Fiverr features musicians, composers, voice-over artists, and sound engineers offering services such as jingles, voice-overs, background music, and audio editing.
Programming & Tech
Tech-savvy individuals can find their niche in the Programming & Tech category. It includes services related to web development, app development, software programming, tech support, and more. Clients can find skilled programmers and developers to bring their digital ideas to life.
Business
The Business category offers a wide range of services for entrepreneurs and businesses. Services include virtual assistance, business plans, financial consulting, market research, and business strategy. Entrepreneurs can find valuable support to enhance their business operations.
Lifestyle
The Lifestyle category caters to personal needs and hobbies. Services such as fitness coaching, relationship advice, travel planning, and astrology readings can be found here. Lifestyle enthusiasts can connect with professionals to achieve personal goals.
Gaming
Gaming enthusiasts can explore the Gaming category, where services related to game development, character design, and gaming tutorials are offered. This category is ideal for game developers and players alike.
Conclusion
Fiverr's diverse range of service categories has transformed the way freelancers connect with clients and how businesses and individuals access top-notch services. Whether you are a freelancer looking to offer your expertise or a client seeking skilled professionals, Fiverr provides an all-inclusive platform for success.
NOTE: Please note that the information provided may be subject to updates and changes on the Fiverr platform. It is always a good idea to refer to Fiverr's official website or documentation for the most current and accurate information.